Tualatin is our beautiful neighbor to the south. A few years ago we had a Tualatin client reach out that wanted to maximize their family's living space. They had a flat slope roof with an opportunity for outdoor entertaining, but they wanted to ensure it was waterproof and protective of the rooms below.

Keith's solution? A Dec-Tec Vinyl Deck Membrane. This tough, durable membrane is a walkable surface that is skid-resistant and waterproof. It creates a deck surface that is maintenance-free, eliminating the need to annually paint or stain your deck.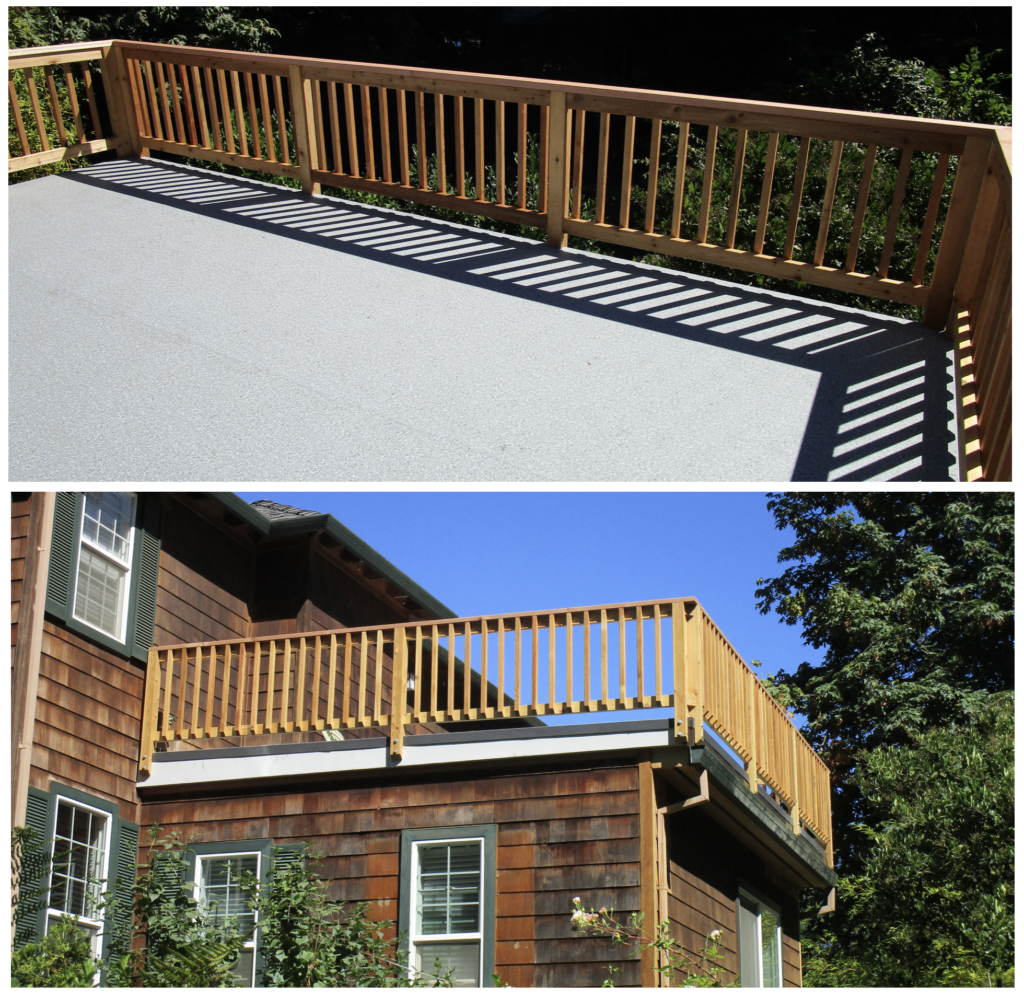 Dec-Tec is made of a PVC material that is fade-resistant and anti-microbial to fight off mold and mildew. It is long-lasting and requires only the simplest cleaning. It's even backed by a 10-year warranty!
This new space now allows for outdoor dining, relaxing in the sun, and entertaining for the whole family. The slip-resistant component makes decks safe for children and the elderly. And the low maintenance gives the homeowners back precious time each year.
We're happy to serve Tualatin neighborhoods such as Rosewood, Sherwood-Tualatin South, and Durham. Tualatin is named after the Tualatin River that borders the city. The city is known for its award-winning parks, lovely riverfront, and unique shopping areas—Bridgeport Village, Nyberg Woods, and Nyberg Rivers. It's even a Bee City USA Affiliate, meaning it's committed to preserving natural areas that sustain pollinators.
Tualatin has great employment opportunities. It's home to manufacturers from a variety of industries. Tualatin is also just 12 miles south of Portland and 30 miles north of Salem, our state capital.
Residents of Tualatin can spend a day on the quiet waterfront at Browns Ferry Park, or take the family to Lee Farms, a farm in operation since 1869 and known for its berry picking and pumpkin patch.
Find out what creative solutions Keith Green Construction has for your home and backyard! Call us at 503-681-7912 to get a free estimate.