Called one of the most livable cities in Oregon, Tigard is a beautiful, growing community. It has a diverse economy, strong schools, and nearly 550 acres of parks and open spaces. It's full of paved trails and popular shopping destinations, including Bridgeport Village, Washington Square Mall, and the revitalized downtown.
Tigard is a wonderful place to call home. With rolling hills and beautiful waterways like Fanno Creek and the Tualatin River, it is green and beautiful. Tigard is a short distance from Portland, and perfect for day trips to the Oregon Coast, the mountains, or the Columbia River Gorge.
One of our recent projects in Tigard was helping some homeowners repair their deck. We brought new life to the deck boards, and replaced their worn, wooden handrails with a sleek, modern handrail system. The result was a gorgeous space to enjoy all year round.
The city of Tigard is named after Wilson M. Tigard, an early settler that crossed on the Oregon Trail with his wife Mary Anne and their young son, John. They arrived in the area in 1852. Tigard became a community leader and helped organize the area's first school, a log building that was also used for a church. The John Tigard House is registered in the National Register of Historic Places. It was built for John in 1880, and is a three-room Gothic Victorian home. It was facing demolition in the 1970s, but it was relocated and preserved, and is now a museum.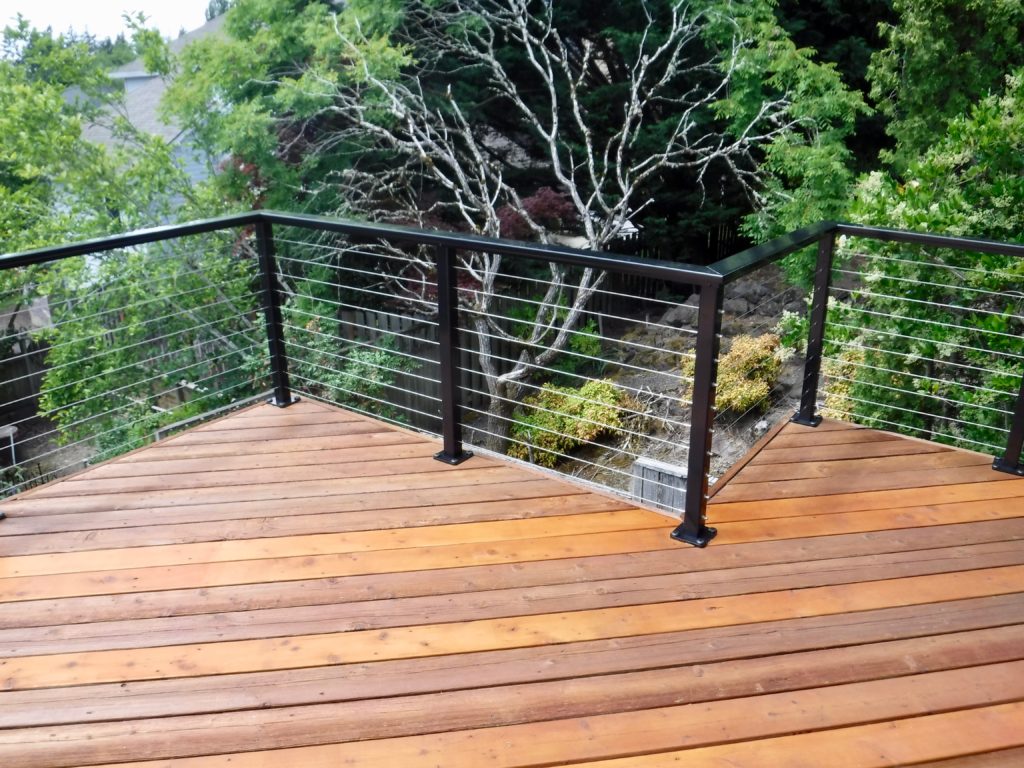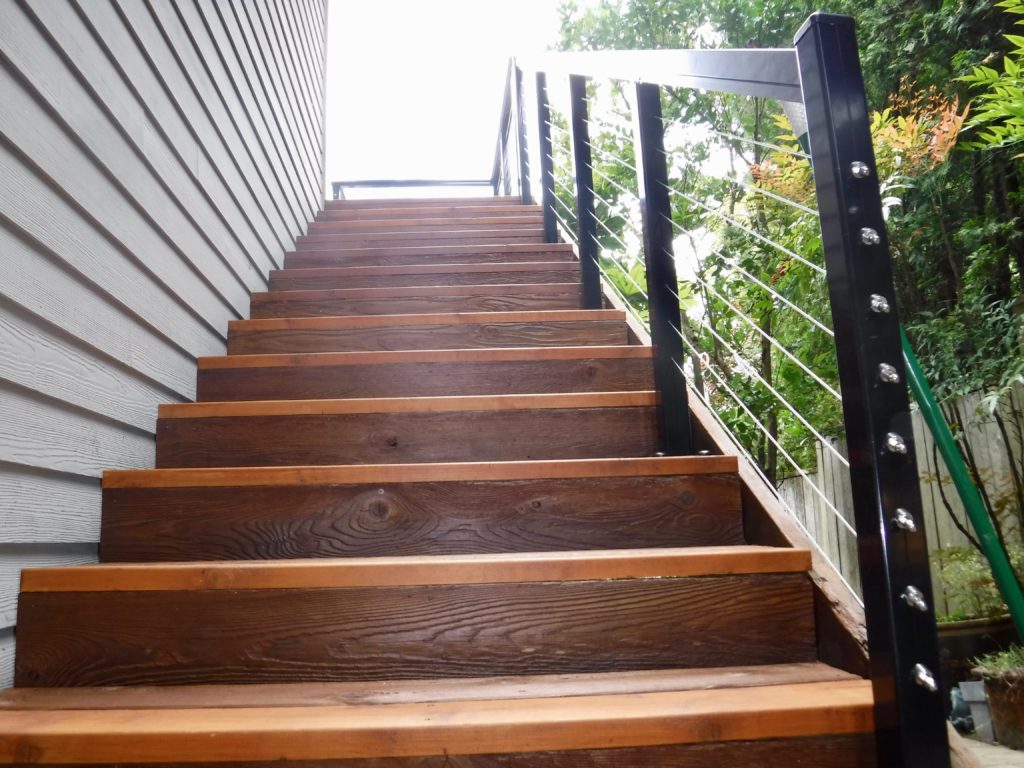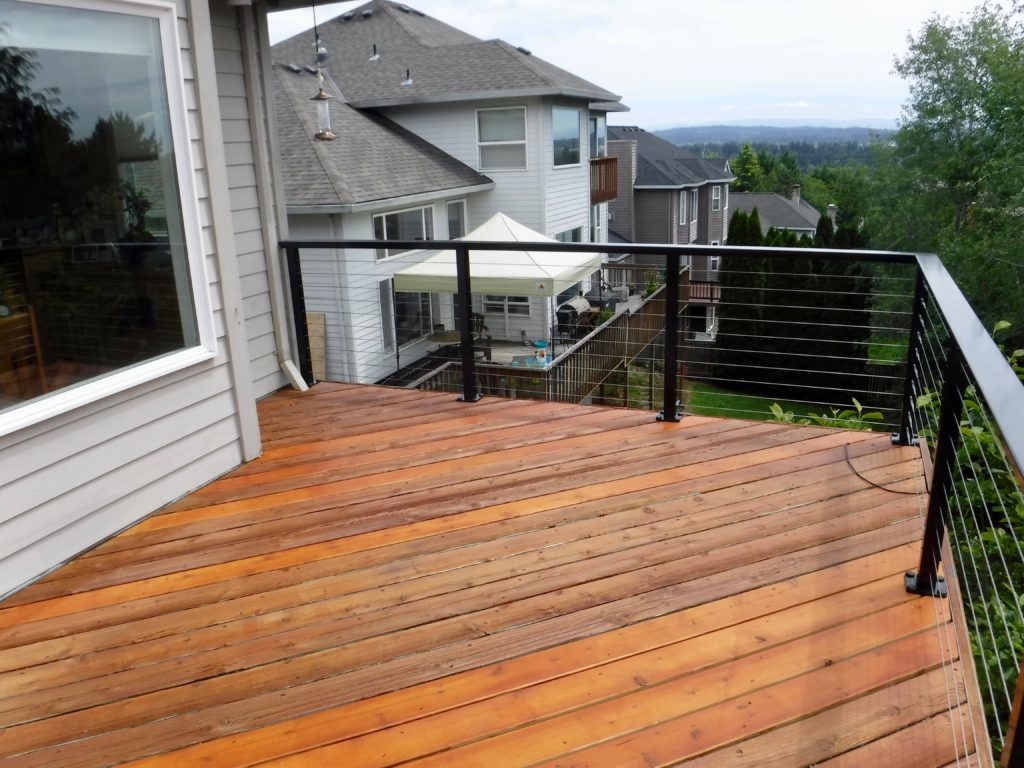 We serve all Tigard neighborhoods, including Bull Mountain, Summerlake, Scholls, Englewood Park, Greenburg, Downtown Tigard, Cook Park, Derry Dell, and Durham Road. Call us today for a free estimate!