Just west and over the hills from Portland is a broad spread of beautiful neighborhoods. It's a great place to live and work, with green rolling hills, easy access to the city, highly-rated schools, and great shopping and restaurants.
Whether you like hiking in nearby Forest Park, dining out in Bethany Village, or golfing at Claremont Golf Club, living in Westside Portland is great for everyone.
One recent roof update we did showed off the spectacular views that come with living in this breathtaking area. These Bethany homeowners needed a new roof, and they chose a gorgeous sustainable rubber roof.
Their previous roof was worn and damaged. They decided to go with a Beaumont Shake Roof by Euroshield, an innovative manufacturer making attractive eco-friendly rubber roofs. We're proud to be one of the few Euroshield certified installers in the Portland area. We love to install their products because not only are they made from recycled tires that would otherwise end up in a landfill, but they are also made to stand the test of time.
While other roofs only last 15 to 25 years, a Euroshield roof lasts about 200% longer. It just might be that last roof you ever buy! They are durable against hail and high winds, and they resist mold, moss, cracking, rotting, and fading from UV rays.. They are virtually maintenance free!
This was a satisfying job and we were thrilled for the homeowners. Plus, you couldn't beat the incredible view.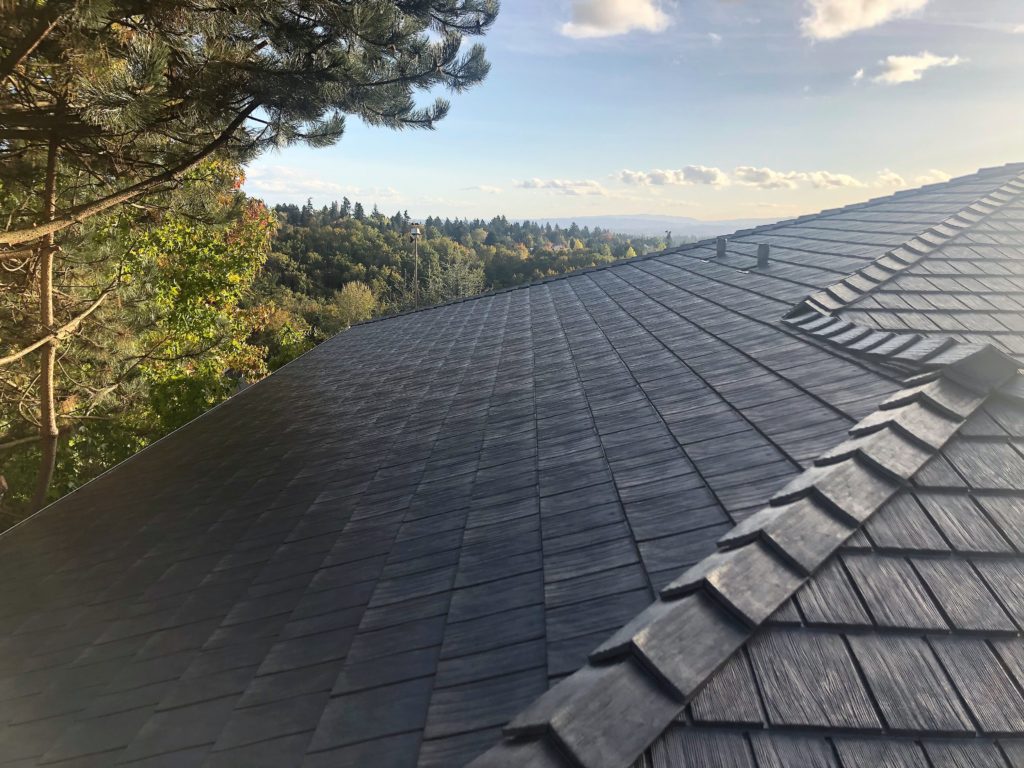 Let Keith Green Construction help you with your next roof or home construction project. We're happy to serve Portland's Westside neighborhoods including Northwest Portland, Bethany, Rock Creek, Cedar Mill, Oak Hills, Coleman, Northwest Heights, and Bonny Slope.
Call us at 503-681-7912 for a free estimate. We look forward to hearing from you!