Keith and his team have proudly served Hillsboro for 25 years, and love improving the homes of our neighbors and friends. In that time, we've had a front-row seat to the rapid growth of this Portland suburb. With high-tech companies like Intel helping our area grow into the Silicon Forest, the influx of new Hillsboro residents has been exciting.
With such a diversity of neighborhoods, both our roofing and construction crews keep busy. Whether it's in new neighborhoods in Orenco and South Hillsboro, or established communities like Jackson School and Reedville, we offer free estimates for a variety of services. We are committed to customer service and we're never done until the job is done right. That's what makes us No Ordinary Construction and Roofing Company.
In Hillsboro we've replaced worn siding, answered the call for emergency roof damage, and created beautiful home additions. We use the best eco-friendly products, such as our recycled rubber roofs made from used tires and designed to last far longer than traditional roofs.
We know the struggles unique to living in the Pacific Northwest, and we're ready to face whatever Mother Nature can throw at us. Dry rot, wet rot, mossy roofs, and falling tree limbs are part of living in Oregon, and we have the experience and know-who to face these problems.

One particularly satisfying job was at a home near Brookwood. They had only a soaking tub in their master bathroom (no shower!) and wanted to replace it with something more practical. We were able to remodel their dated bathroom and maximize the space.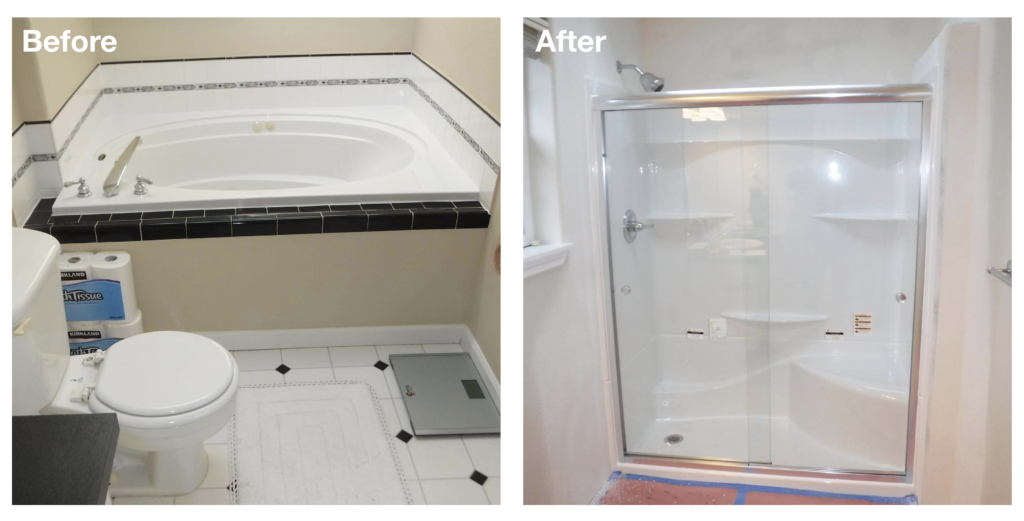 They were so happy with our work and the professionalism of our crew, that they asked us to inspect some damage around an upstairs window. We specialize in water intrusion and leak repair. We found the window was indeed leaking and causing major rot and mold growth. We repaired the damaged area and gave them an updated, modern window.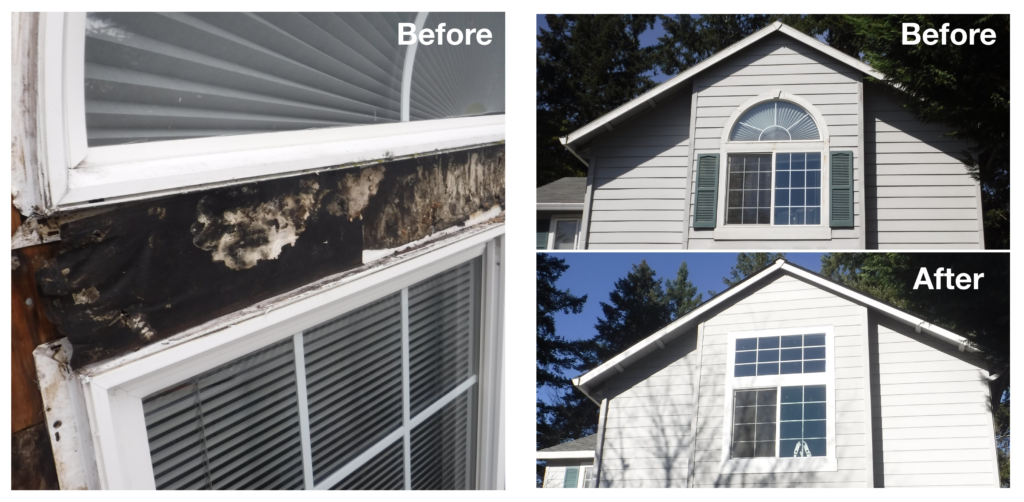 See what Keith Green Construction can do for your home. We are happy to serve Hillsboro neighborhoods including: Orenco Station, Orenco, Reedville, Orenco Gardens, Meadow Oaks, Witch Hazel, Magnolia Estates, Jackson School, Arbor Roses, Amberglen, Tanasbourne. Call us for a FREE estimate at 503-681-7912.