We love to help homeowners in West Linn, a beautiful city between the Willamette and Tualatin Rivers. It's known as the city of hills, trees, and rivers. It's just south of Portland, but boasts breathtaking views of the Cascade Mountains and Willamette Falls, and it has plenty of waterfront recreation. The city is committed to urban forestry and is a Tree City USA by the Arbor Day Foundation, and hilltop homes here have incredibly scenic yards and views.
West Linn was inhabited by ancestors of the Confederated Tribes of the Grand Ronde Community of Oregon. Later it was settled by Oregon pioneers, and is full of rich history. Residents and visitors alike can relax on the waterfront at Mary S. Young Park, explore the Camassia Natural Area, and then head to historic downtown for locally owned stores and restaurants.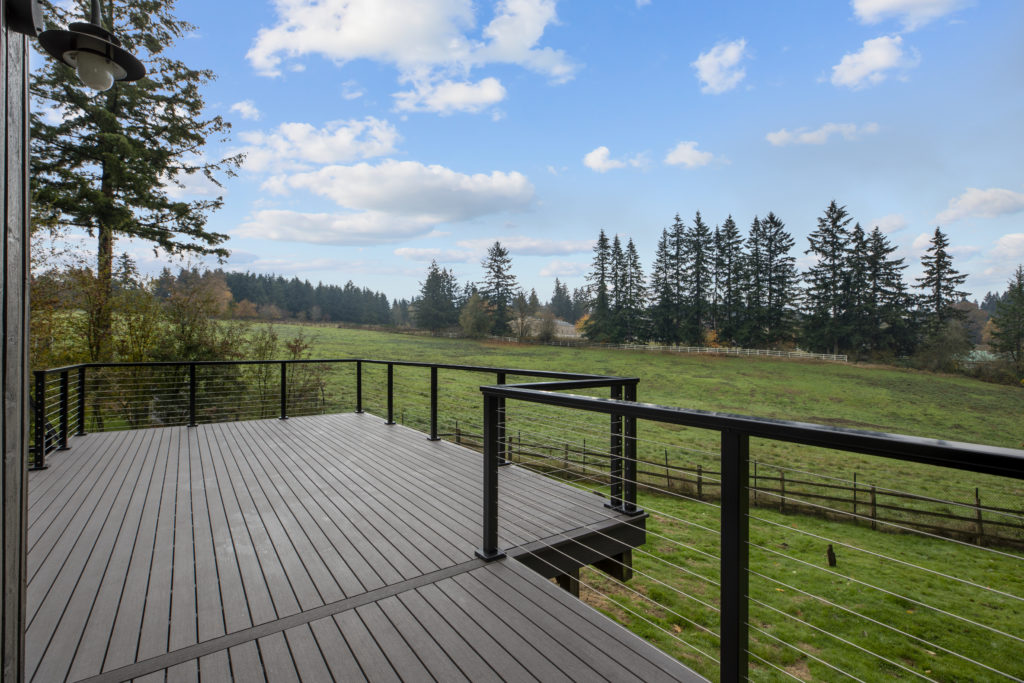 We were thrilled to help this West Linn homeowner update and expand their deck. They back up to gorgeous pastoral scenery, and we wanted to help them maximize their outdoor living. We built them a new beautiful deck using TimberTech weatherproof decking planks.
These waterproof composite planks eliminate the chore of maintaining traditional decking—no more sanding, painting, or staining every summer. TimberTech also resists splinting and slipping, and reflects excess heat to avoid fading and warping. Plus, their backed by a limited 25-year warranty.
We also installed a custom railing system that is modern and secure, and the cable railing doesn't block their breathtaking view. This contemporary rail system also does not need to be stained and maintained annually like other decking options. The homeowner loved the end result, and we loved to see them happy.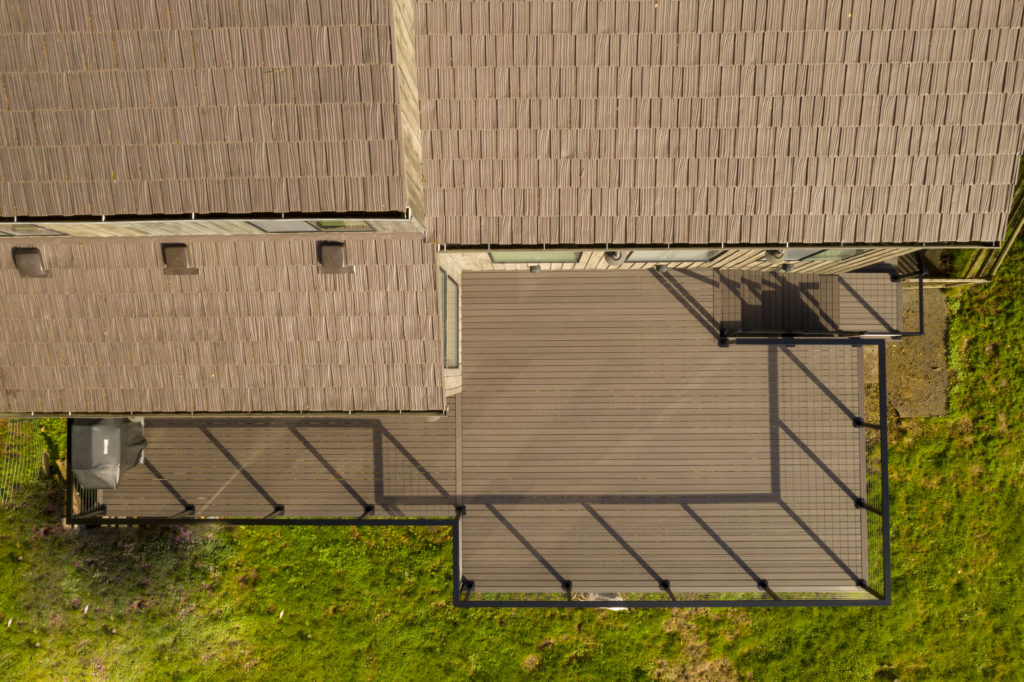 We are pleased to serve West Linn neighborhoods such as Shadowood, City Center, Robinwood, Willamette, Marylhurst, Bolton, Rosemont, Hidden Springs, Skyline Ridge, and Barrington Heights. Call us for a free estimate for your home at 503-681-7912.