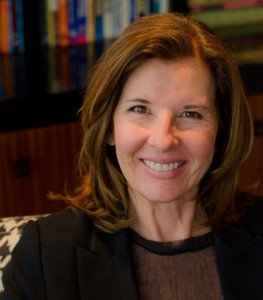 In today's installment of our Portland Interior Designer segment, we interview Kimberlee Jaynes, the talented owner of Kimberlee Jaynes Interior Designs, Inc.
Although Kimberlee may well have inherited her artistic flair — her mother is fine arts painter Jeanne Graham and her grandfather was renowned photographer, Julian P. Graham —  her natural abilities  are backed by a strong foundation in fashion, art and design.
Kimberlee's designs are bold in their simplicity, and marry modern and traditional styles in a beautiful and unique way.

What makes you different from other designers?
I use an extensive interview system that I have developed over many years. It gives me the insights I need to bring my client what they desire without wasting time and money."

What has been your key to success?
Tending to my client."

What is the highest compliment you've been paid for your work?
This feels like us."

How would you describe your design style?
Bold simplicity."

What inspires your creativity?
Travel."

What excites you about design these days?
New paint, wall coverings and fabrics!"

What is the most rewarding aspect of your work?
At the big reveal when the client is thrilled with the outcome."

What are your favorite ways to add color and texture to a space?
Art work and throw pillows are great ways to add color and texture to a space."

What's your approach to interacting with clients?
I like the process to be a collaboration and welcome my clients input."

What are the most common decorating mistakes made by homeowners?
They paint first instead of last. Purchase artwork and area rugs then furnishings and window coverings then choose a paint color."

How can a homeowner discover their signature style?
I wrote an e book called "Design it Yourself a step-by-step work book for interior design" available on Amazon.  It has a whole chapter on discovering your style."

What improvements can a person make to their home without spending a lot of money? You pick the room.
Living room redesign: New lamps, end tables, area rug and throw pillows all add an uplift to a dated living room."

When you are not designing, what are you doing?
I love to cook, read and exercise! And of course travel!!!"

Share something you would like the world to know about you or your ideas?
I love my interior design career because I change peoples lives. When you have a comfortable and inviting home …connecting with others and yourself becomes an everyday occurrence. You have a place that feels just right to you and your relationships change for the better. I hear it time and again from my clients."
We invite you to browse some of Kimberlee's work below, and to consider Keith Green Construction for your Portland roofing and construction needs.
[smartslider2 slider="4″]