Portland Roofing Contractors
Roofing for a Greener World…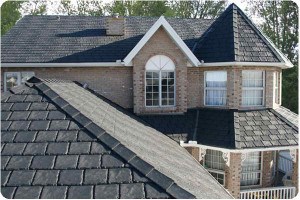 It's not something that we hear every day from Portland roofing companies. But, compared to other Portland roofing contractors, Keith Green Construction is in a class of its own.
Our Portland roofing contractors sell and install environmentally friendly and energy efficient products that outlast and outperform. We distinguish ourselves from other Portland roofing companies, by using recycled materials and if need be, by recycling our old products as well. This gives peace of mind to our clients, as well as to ourselves.
Specializing in sustainable roofing products to provide homeowners with effective and efficient ways to protect their investments is our way of preserving a greener world. Keith Green Construction continues to walk this path, paving the way for roofing companies in Portland, and across the Northwest.
Testimonials from Recent Clients
Mr. Green, I really appreciate your good work and your reliable workers on your crew. I am happy to recommend you as a roofer, a home remodeler and window installer…work you have done for me was excellent.
You exceeded my expectations DURING and AFTER the job. I expected to find debris from a job that size, but found not one nail, shake or splinter. With expensive maples and shrubs around my house, not to mention little feet running around, I'm impressed!
Thanks for a great roofing job! We were especially pleased with the tidy appearance afterwards and the fact that you did the work right when you said you would!
As contractors go, Keith fits into a separate category because of his honesty and his conscientious character.
I am so happy with my new deck and all the extra effort you put into making it great.
Friends were amazed I went away on vacation and trusted the job would be done right. I had every confidence and trust in the roofer and not feel taken advantage of. Never once had a worry–and it was done right!
It was a pleasure having our rental home re-roofed by real professionals. We greatly appreciate how Juan and his crew worked to salvage the aluminum roof and cleaned everything up by the end of the day. The workers were even singing–how great is that!
Just wanted to say thank you to you and your crew. They did everything we asked and then some in pretty nasty conditions. They survived torrential downpours, wind,mud and a scary dog while keeping it nice and dry inside and cleaning up the yard daily.
Each of you made this difficult job better! Unbelievable! I was even able to save the wallpaper in the bath room! Jim did such a good job seeing everything was done right. Thank you.
Find Out More!
To find out more about our Portland roofing contractors please contact us today.