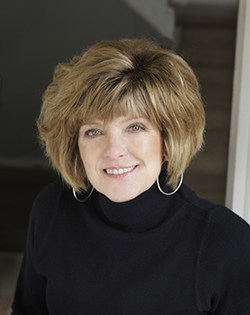 This month, we launch a brand new segment on keithgreenconstruction.com. We'll be profiling local, talented interior designers, working in Portland, Oregon.
When we came across the work of Patti Marvitz and her interior design company, Walls too Windows, we knew we wanted to showcase it. Fortunately, Patti was happy to answer a few of our questions.

Do you have any rules? If so, do you ever break them?
Rule # one. You are not paying me to tell you what you want to hear. Rule #2. You live here, it is my job to give you want you want to the best of my ability."

What is your idea of what a beautiful home should feel like?
Beauty is defined by the eye of the beholder and everyone's vision is a bit different.  If it is providing you harmony and balance, then it is beautiful."

What excites you about design these days?
Everything excites me about good design.  I am passionate about what I do."

What is the most rewarding aspect of your work?
I have the best job in the world.  I meet so many wonderful people that invite me in to their most personal spaces."

What was one of your favorite projects to date, and what made it so special?
Two come to mind.  One was a show home, done in a high end Western Theme.  That was sooo much fun.  The second was an Asian influenced design that took top awards (well actually both designs did). That client was amazing and fun to work with."

What's your approach to interacting with clients?
I really really try to listen to what vision they have and then make that become reality."

How involved in the day-to-day details of a project do you like a client to be?
That varies with each client.  Some are excellent at visualizing and are a great asset. Others second guess themselves at every turn."

What are the most common decorating mistakes made by homeowners?
Scale is a big one.  Furniture/accessories/art too big or too small."

How can a homeowner discover their signature style?
In my experience, most homes are eclectic and provide a combination of styles.  If done right, this can be very rewarding and interesting."

What advice do you have for homeowners reading this interview who are looking to remodel their home?
PLAN. PLAN. PLAN."

What improvements can a person make to their home without spending a lot of money? You pick the room.
Clean up any clutter, purge unnecessary stuff and paint."

When you are not designing, what are you doing?
Biking, hiking, lifting weights."

Share something you would like the world to know about you or your ideas.
I love good wine and good friends."
We invite you to browse some of Patti's work below, and to consider Keith Green Construction for your Portland roofing and construction needs.