by G.E.M.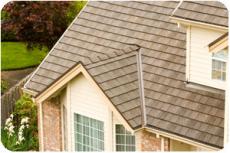 Invest in a roofing system that not only protects your home, but preserves our environment. Keith Green Construction installs EuroShake™ rubber roofing systems, giving your home the protection of a rubber roof with the beauty of a cedar shake look.
Euroshake Portland Created from over 75% recycled consumer rubber.
Beautifully engineered shake designs deliver exceptional weatherproofing and moss protection.
Low-maintenance, built to be the "last roof" you will need for your home.
Rubber is a great insulator: heat and cool homes efficiently with a rubber roof.
Exclusive installation from a green roofing leader, backed by a 50-year transferrable warranty.
[fusion_builder_container hundred_percent="yes" overflow="visible"][fusion_builder_row][fusion_builder_column type="1_1″ background_position="left top" background_color="" border_size="" border_color="" border_style="solid" spacing="yes" background_image="" background_repeat="no-repeat" padding="" margin_top="0px" margin_bottom="0px" class="" id="" animation_type="" animation_speed="0.3″ animation_direction="left" hide_on_mobile="no" center_content="no" min_height="none"]
[/fusion_builder_column][/fusion_builder_row][/fusion_builder_container]