There are at least two compelling reasons to invest in renovating your home. Firstly, a beautifully maintained home is a pleasure to live in. And secondly, proper maintenance and strategic upgrades can boost the value of one of your biggest assets, and put more money in your pocket when it is time to sell.
Renovating your home to suit your own tastes is easy. But if you renovate your home with only your own tastes and priorities in mind, you won't necessarily make your house more appealing to potential buyers in the future.
Here, for example, are some renovation projects that will generally not improve the value of your home:
Installing a Pool
Pools are fun in the summertime, but many prospective home buyers will see a pool as dangerous, a maintenance hassle, and even a potential liability.
Overextending Beyond Your Neighborhood
Sunrooms are beautiful and extension projects are exciting. If your focus is increasing the value of your home for new buyers, however, be aware that making your house the biggest on the block may not be a good idea. Certainly, you are unlikely to recover your investment at sale time. You are more likely to seem overpriced for your neighborhood.
Overdoing it on Landscaping
Upgrading your garden is an excellent way to improve your curb appeal. Be wary, though, of spending exorbitant amounts on elaborate landscaping modifications that might not be as appealing to someone else, and which may require extensive maintenance.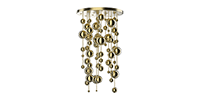 Elaborate Lighting
Good use of light and space makes a huge difference to the look of your home. Still, installing ornate lighting – such as expensive chandeliers – may not be a worthwhile investment. What is beautiful to you may not appeal to a future buyer. Rather, keep things clean and simple with track lighting or spotlights that cast a warm glow on your home.
Wall-to-Wall Carpeting
Wall-to-wall carpeting has fallen largely out of favor. People tend to prefer hardwood floors, and associate wall-to-wall carpets with germs, dust, and allergies. For this reason, the installation of wall-to-wall carpeting is unlikely to provide a strong return on your investment.
Now, perhaps you plan on living many long years in your home, and increasing the value of your house is of secondary importance to you. Maybe you are craving a pool, or another one of the renovation projects listed above, and you just know that it will bring you countless of hours of joy, and build precious memories. If that's the case, then go for it! Happy family memories are priceless.